Artisan reclaimed furniture, local artwork, vintage and unique secondhand clothing, vinyl records, disc golf, and more.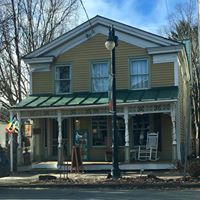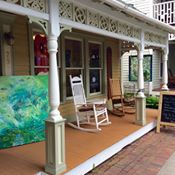 Eden Compton Studio and Gallery, located at 74 Beekman Street, is both the personal workspace of artist Eden Compton and a fine art gallery. The artist's landscapes, cityscapes and portrait commissions are available at the gallery as well as the work of other established artists. Eden Compton Studio and Gallery hosts several big exhibits throughout the year featuring well known regional and national artists.
At Plum & Crimson, we are excited by the daily opportunities to create unique and fresh designs for our clients. We approach each project with enthusiasm, creativity and professionalism. No two projects are alike, and each client is different; we rely heavily on the relationships our designers form with the clients, in order to make their vision a reality. Our designers commitment to our clients is always to exceed expectations, give them a solution they have been looking for and to do all of this in a creative, seamless way that creates lasting relationships long after the project is complete.
Allow us to share with you our expertise on color, textures, patterns and proportions in any phase of a project. Whether it be new home construction or a redesign of a room in your home.